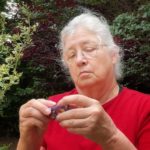 Duration:
One Session
Date range:
February 21
Date(s) of the week:
Tuesday
Hour:
7–9 p.m.
Quarter:
Winter 2023
Prerequisite:
None
Address:
Palo Alto HS Rm 1701
Price:
$30
Register Now
We remember pictures longer than words, and when we use images as well as text in our note taking, our recall can double!
This one-day workshop will introduce you to effective practices for note taking.
You'll learn how to adapt these strategies for your own purpose, style and needs.
SUPPLIES LIST
Notebook or a packet of lined filler paper
Assortment of felt tip pens
Ballpoint pens
Colored pens
Pencils
Highlighters
Eraser, should you need it
Telephone: (650) 329-3752 – 50 Embarcadero Road – Palo Alto, CA 94301
Copyright © 2009-2023 Palo Alto Adult School. All rights reserved.