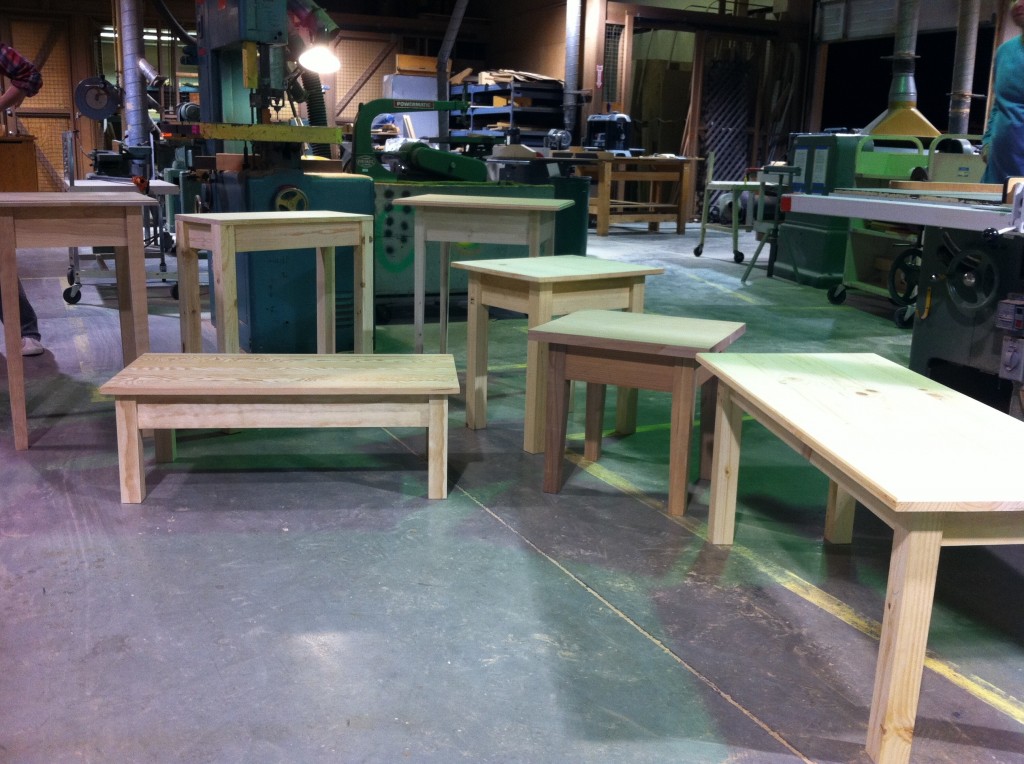 WOODWORKING 1: BUILD A TABLE
Develop woodworking skills while building a table from rough wood using power tools. The class will focus on safety, project planning, and understanding the medium of wood.
You will need safety glasses—and hearing protection is highly recommended.
Storage space is available for projects during the quarter.
There will be a materials fee ($60-$80) payable to the instructor to cover the cost of wood.
Prerequisite: None
Textbook: None. Materials will be emailed before the class.