WOODWORKING 2: BUILD AN ELEGANT C-TABLE (**NEW**) Join our Email list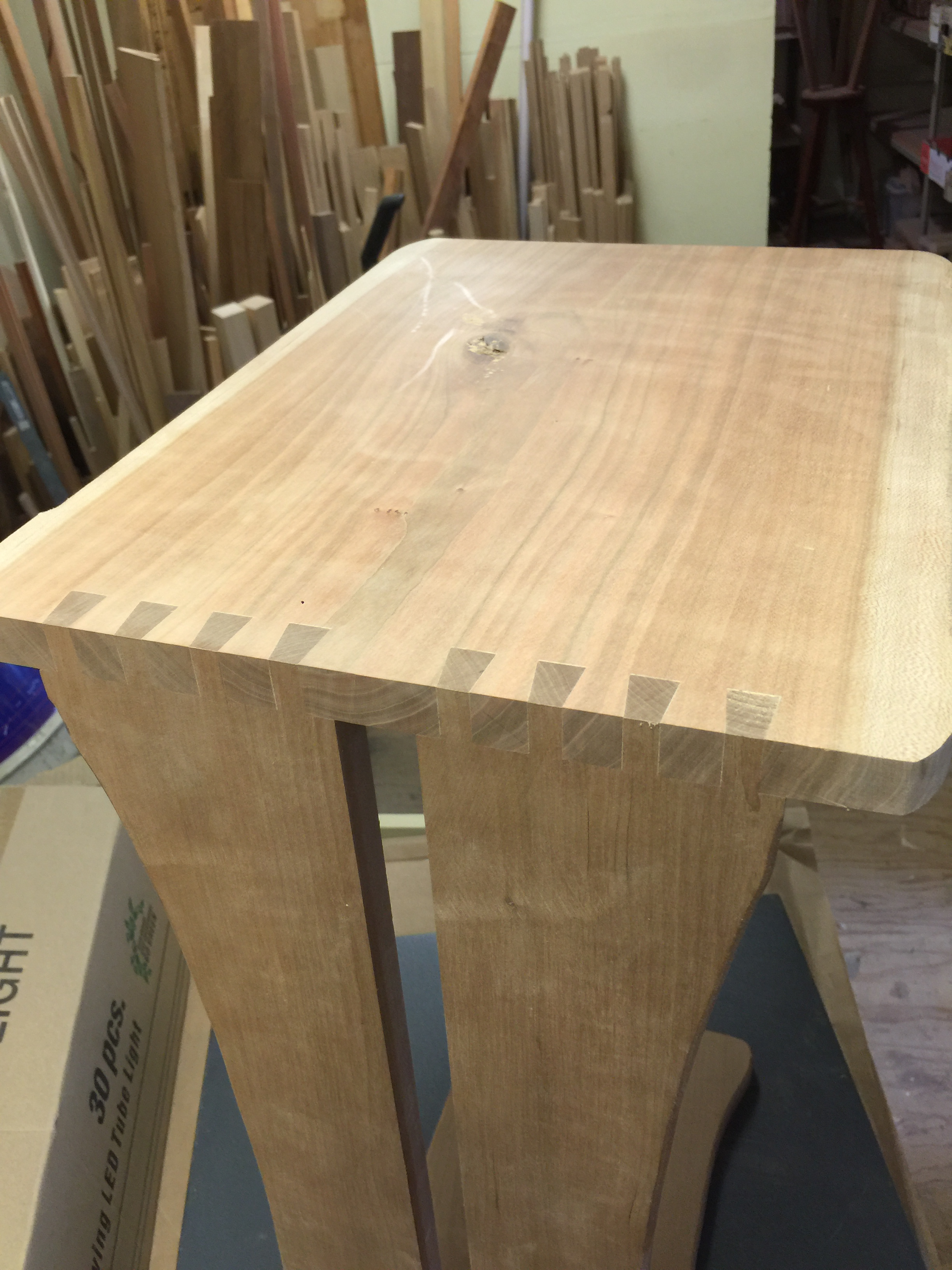 Duration:
8 wks
Date range:
September 26 to November 14
Date(s) of the week:
Thursday
Hour:
2–5 p.m.
Quarter:
Fall 2019
Prerequisite:
This class requires the successful completion of Woodworking 1, building on the skills learned there for the safe use of power-tools in the shop.
Address:
Palo Alto HS Woodshop
Price:
$192
No Longer Available
Students will delve into dovetail joinery and template routing. The project is a "C" style sofa table: think of the letter C, with the bottom of the C sliding under the sofa, and the top of the C resting on the seat of the sofa. The bottom and top are connected to the vertical spine with dovetails. The spine, the top and the bottom are shaped to a template that students will fashion to their own design.
No textbook required.
There will be a $50.00 materials fee payable to the instructor to cover the cost of wood.

C-TABLE
Click each image below to enlarge.
Telephone: (650) 329-3752 – 50 Embarcadero Road – Palo Alto, CA 94301
Copyright © 2009-2019 Palo Alto Adult School. All rights reserved.