WOODWORKING 2: BUILD A KNOCK-DOWN BENCH (**NEW**) Join our Email list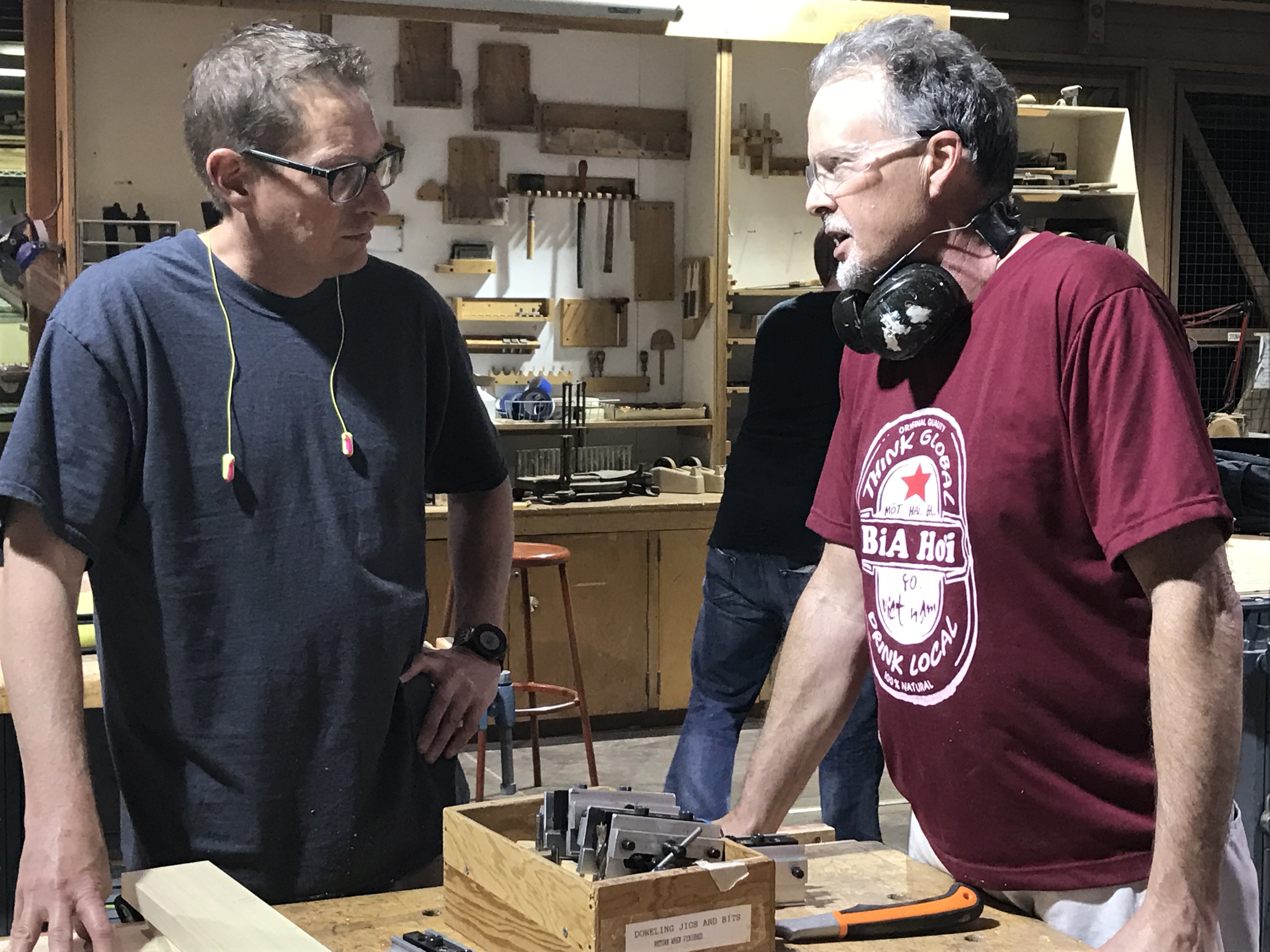 Duration:
10 wks
Date range:
January 15 to March 19
Date(s) of the week:
Tuesday
Hour:
6:30–9:30 p.m.
Quarter:
Winter 2019
Prerequisite:
Woodworking 1 - NO EXCEPTIONS
Address:
Palo Alto HS Woodshop
Price:
$240
No Longer Available
Build an attractive bench that features robust joinery, yet is easily disassembled when not in use! Students will expand their joinery vocabulary with three classic mortise and tenon joinery techniques—blind, through, and wedged—using new tools and techniques including template routing, tablesaw tenoning jig, and mortising machine!
Furniture design requires joinery elements that are suited to the purpose – this bench requires strong joinery to withstand its intended use while meeting the additional challenge of being able to be disassembled when not in use. Learn new tools and techniques with template routing, tablesaw tenoning jig, mortising machine, and more. Emphasis will be given to learning and practicing safe techniques with power tools as students achieve greater mastery of basic woodworking skills.
There will be a materials fee payable to the instructor to cover the cost of wood.
Telephone: (650) 329-3752 – 50 Embarcadero Road – Palo Alto, CA 94301
Copyright © 2009-2019 Palo Alto Adult School. All rights reserved.