WOODWORKING 2: GUSTAV STICKLEY PLANT STAND (**NEW**) Join our Email list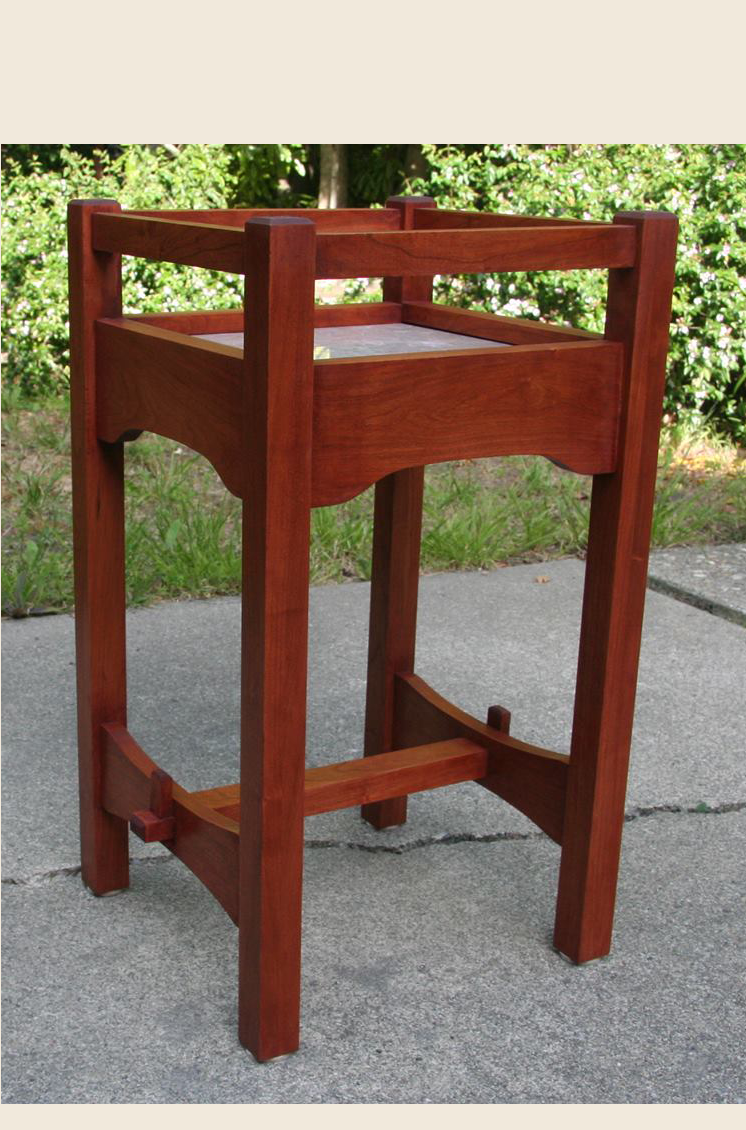 Duration:
8 wks
Date range:
January 17 to March 21
(
No class:
No classes on 2 occasions during quarter -- TBD by instructor..)
Date(s) of the week:
Thursday
Hour:
2–5 p.m.
Quarter:
Winter 2019
Prerequisite:
This class requires the successful completion of Woodworking 1, building on the skills learned there for the safe use of power-tools in the shop.
Address:
Palo Alto HS Woodshop
Price:
$192
Register Now
Students will build a classic Gustav Stickley plant stand. The stand is approximately 15" x 15" x 26".
This class will reinforce skills learned in Woodworking 1 and cover a number of new techniques such as shaping multiple parts to a pattern, morticing and tenons. No textbook required.
There will be an $80 materials fee payable to the instructor to cover the cost of materials.
Telephone: (650) 329-3752 – 50 Embarcadero Road – Palo Alto, CA 94301
Copyright © 2009-2019 Palo Alto Adult School. All rights reserved.