WOODWORKING 2 PROJECT: BASKETWEAVE CUTTING BOARD (**NEW**)
(Class limited to **12** students) Join our Email list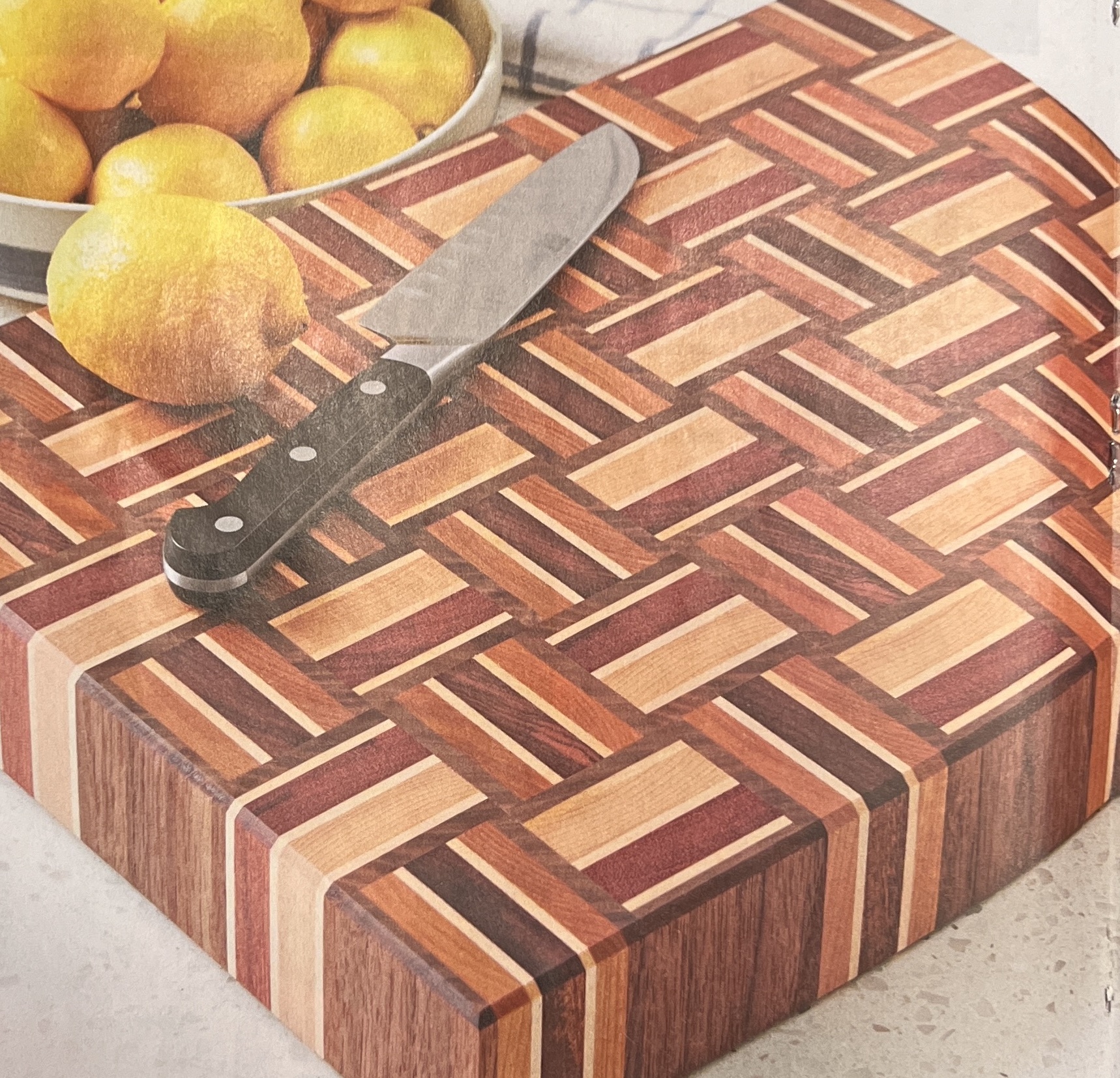 Duration:
1 wk / 5 sessions (Monday - Friday)
Date range:
March 20 to March 24
Hour:
2–5 p.m.
Quarter:
Spring 2023
Prerequisite:
Woodworking 1 — NO EXCEPTIONS
Address:
Palo Alto HS Woodshop
Price:
$138
Register Now
In this class, you will push your milling, lamination, and glue-up skills to the limit to create a show-stopper end-grain cutting board with a "basket-weave" design.
There will be a materials fee of $60 payable to the instructor to cover the cost of materials.
*** This is a "project" class; it does not qualify as a prerequisite for Woodworking 3. You must have completed Woodworking 1 to enroll in this class. ***
Telephone: (650) 329-3752 – 50 Embarcadero Road – Palo Alto, CA 94301
Copyright © 2009-2023 Palo Alto Adult School. All rights reserved.