John Rinehart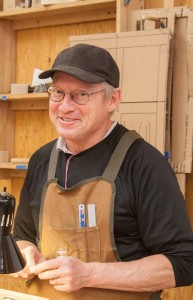 PAAS Program:
Woodworking
Contact Email:
John Rinehart is a Bay Area furniture maker who aspires to design and make elegant, functional, and thoughtful furniture in a sustainable way. Coming from a career in tech, John discovered his true passion for "living through making" while taking evening adult education woodworking classes in Palo Alto, CA. From there he continued to learn and practice the craft of furniture making, completing the full-time programs of Krenov Fine Furniture School in the College of the Redwoods and The Inside Passage school of Fine Cabinet Making.
Telephone: (650) 329-3752 – 50 Embarcadero Road – Palo Alto, CA 94301
Copyright © 2009-2023 Palo Alto Adult School. All rights reserved.