CREATIVE WRITING: WRITERS MENTORING WRITERS
(Class limited to 8-10 students) Join our Email list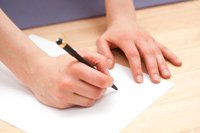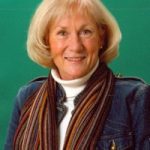 Duration:
10 wks
Date range:
January 11 to March 15
Date(s) of the week:
Wednesday
Hour:
1–3:30 p.m.
Quarter:
Winter 2023
Prerequisite:
None
Address:
Cubberley Campus I-Building 2nd Floor
Price:
$65 *
Register Now
Learn to be a better writer!
Share your ideas, feelings, and experiences with others. Express yourself through poetry, memoir, short stories, essays, creative non-fiction, or whatever you prefer.
This class encourages you to present your work and receive constructive feedback in a helpful, supportive environment. There will be time during class to write based on writing prompts.
Class time is allotted for looking at writing basics such as metaphor, character development, plot development, foreshadowing, and other techniques.
Telephone: (650) 329-3752 – 50 Embarcadero Road – Palo Alto, CA 94301
Copyright © 2009-2023 Palo Alto Adult School. All rights reserved.