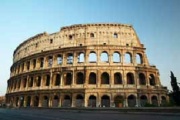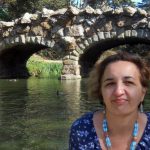 Duration:
9 wks
Date range:
March 21 to May 23
(
No class:
April 4.)
Date(s) of the week:
Tuesday
Hour:
6–7:25 p.m.
Quarter:
Spring 2017
Prerequisite:
Italian Beginning I
Textbook:
Required textbook can be purchased at the Adult School office
Address:
Palo Alto HS Rm 408
Price:
$108
Register Now
Students with a basic knowledge of Italian will go forward with their knowledge of the Italian language and culture.
Practice some Italian structures (agreements, prepositions, the 3 conjugations of present tense, some irregular verbs) and active vocabulary based on oral pattern drills. At the end of the course, students should be able to greet people, speak in the present about themselves and their family, and deal with common everyday situations.
Required textbook can be purchased in the Adult School office.
Telephone: (650) 329-3752 – 50 Embarcadero Road – Palo Alto, CA 94301
Copyright © 2009-2017 Palo Alto Adult School. All rights reserved.