ITALIAN: FOCUS ON PRONUNCIATION (**NEW**) Join our Email list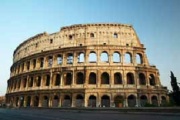 Duration:
6 wks
Date range:
January 25 to March 1
Date(s) of the week:
Tuesday
Hour:
6–7:30 p.m.
Quarter:
Winter 2022
Prerequisite:
None
Address:
LIVE ONLINE via ZOOM
Price:
$72
Register Now
Class will be held LIVE ONLINE via ZOOM.
After you register, you will receive a link to login to the class.
Please call the Adult School office at (650) 329-3752 if you have any questions.
In this fun, live class you will learn the perfect Italian pronunciation. Lose your accent and pronounce Italian words like a native. We will work on reading, speaking, and ear training to sets the basis for accurate Italian pronunciation.
This class can be attended alone or in conjunction with other Italian classes and is designed to welcome students of all levels. Please contact the instructor for class material and any questions. A presto!
All students are required to have their video ON during class.
Telephone: (650) 329-3752 – 50 Embarcadero Road – Palo Alto, CA 94301
Copyright © 2009-2022 Palo Alto Adult School. All rights reserved.