ITALIAN: INTERMEDIATE GRAMMAR (Italian Prepositions) Join our Email list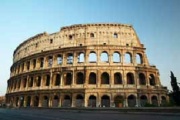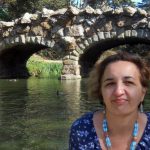 Duration:
7 wks
Date range:
February 5 to March 19
Date(s) of the week:
Tuesday
Hour:
7:35–9:05 p.m.
Quarter:
Winter 2019
Prerequisite:
High beginning or intermediate Italian
Address:
Palo Alto HS Rm 308
Price:
$84
Register Now
Students will master their knowledge of Italian prepositions, known to be a troublesome subject! Students will learn to use the correct preposition when writing and speaking, and gain more confidence in their ability to communicate correctly in Italian through a series of written exercises.
Required textbook can be purchased in the Adult School office.
Telephone: (650) 329-3752 – 50 Embarcadero Road – Palo Alto, CA 94301
Copyright © 2009-2019 Palo Alto Adult School. All rights reserved.