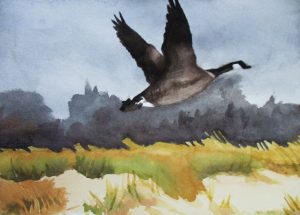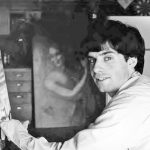 Duration:
12 wks
Date range:
September 12 to December 5
(
No class:
November 21.)
Date(s) of the week:
Monday
Hour:
6:30–8:30 p.m.
Quarter:
Fall 2022
Prerequisite:
Beginning drawing recommended
Address:
Palo Alto HS Rm 106
Price:
$222
Register Now
Explore various watercolor techniques: flat wash, wet-into-wet, stamping, masking….
Subjects include floral still life and landscape.
Experienced students may work independently.
You only need a #2 pencil, white paper, eraser, and a class supply printout for the first day of class
Let me know your drawing interests, so that I can serve you better!
Click here to see instructor images below.
SCHEDULE
Week 1
Introductions, review supply list, draw a form lit cylinder.
Homework: paint color wheel.
Week 2
Review color wheels. Create test panels using the following
techniques: rock salt, splatter, wax resist, suliphane, and alcohol.
Week 3-5
Yupo paper floral painting
Week 6-8
Landscape painting using sponges
Week 9-12
Still Life painting
Recommended art store: University Art, 2550 El Camino Real, Redwood City, (650) 328-3500
(For printable supply list, click here.)
Store Row number; Color of Row number (Blk=black, C=colored, E=endcap), Back=back of store)
5 Blk
white ceramic pallet (or dish) i.e.: 7" x 10" white enamel butcher tray #AA15118
5 Blk
1/4″ wide round watercolor brush or water brush pen (i.e.: Daler Rowney Simply Simmons)
5 Blk
1/8″ wide round watercolor brush or water brush pen
5 Blk
½" wide flat synthetic watercolor
(1" and 1/4 " wide flats optional)
9-10c
student grade (or better) watercolor paint: black, yellow ocher, burnt sienna, ultra-marine blue, alizarin crimson, cadmium yellow light, cadmium red, umber (optional)
Watercolor paper (cold press): sheet of 300lb (cut into smaller pieces) or 140 lb. 9" x 12" pad or block
*Watercolor stretching board (16" x 20" x ½" [thick] or larger)—if you buy sheets or pad
Sheet of 6" x 12" Yupo paper (buy from instructor)
3 Blk
2H, HB graphite pencils
3 Blk
white vinyl eraser
4 BlkE
1 black ink Uniball fine point rollerball pen
5 Blk
6" x 8" to 9" x 12" drawing pad
10 Blk
Liquid Frisket (optional) & cheap synthetic brush, i.e. orange Grumbacher Misket
7 Blk
¾" or 1" wide artist tape
9 Blk
Sea sponge (also try assorted sponges, textured objects)
back
portfolio to store art (optional)
window (top drawer)
1 sheet glassine paper to separate paintings in portfolio (optional)
Home
white candle wax and/or crayons
Home
Large plastic container to hold water (50 oz. or more)
Home
Paper towels
Home
Rubbing alcohol or hand sanitizer
*If you stretch your paper, 2" wide gummed brown paper tape. Staple gun (optional)
Optional
Spray bottle, 1" wide flat synthetic watercolor brush, 2" wide Hake brush, bamboo brush holder (with elastic loops) or cylinder to carry brushes, cheap 6-well pallet

By Robert Schick
Click images below to enlarge.
| | | |
| --- | --- | --- |
| Old Shoes (graphite) | Tree with Clouds (pen) | MV Heritage Park Illustration (watercolor) |
Telephone: (650) 329-3752 – 50 Embarcadero Road – Palo Alto, CA 94301
Copyright © 2009-2022 Palo Alto Adult School. All rights reserved.